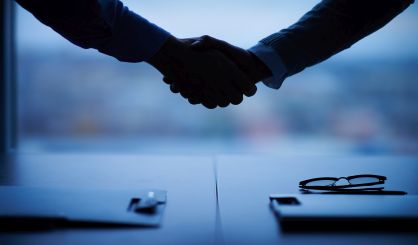 Allegan-based drug maker Perrigo has announced the acquisition of a new consumer self-care company. Perrido has released the following:
Perrigo Company plc (NYSE, TASE: PRGO) ("Perrigo" or the "Company") today announced that it has signed a binding offer to acquire Héra SAS ("HRA" or "HRA Pharma"), a leading global consumer self-care company, from funds affiliated with private equity firm Astorg and Goldman Sachs Asset Management. The transaction is valued at €1.8 billion, or approximately $2.1 billion in cash. HRA is one of the fastest growing over-the-counter ("OTC") companies globally, with three category-leading self-care brands in blister care (Compeed®), women's health (ellaOne®) and scar care (Mederma®). This scale acquisition would complete Perrigo's transformation to a global leader in consumer self-care, bolster its presence in high-potential European markets and meaningfully improve its already strong operational and financial profile.
"Over the last two and one-half years, we have been on a journey to transform Perrigo into a focused and high-performing consumer self-care company, all while delivering a successful track record of well executed acquisitions and divestitures. The acquisition of HRA would be the crowning achievement in that transformation. With the addition of HRA and its talented leadership team, Perrigo would be a consumer self-care global leader that is poised to deliver top tier net sales growth and double-digit EPS growth in the near-term while concurrently expanding margins," said Murray S. Kessler, CEO and President, Perrigo. "Importantly, HRA's focused portfolio of fast-growing self-care brands, which are market share leaders in growing categories, would be accretive to Perrigo's 3% revenue growth goal. And, HRA's expertise in migrating products from prescription to OTC would represent even further upside. The complementary geographic footprint of HRA to that of Perrigo would allow for significant and actionable synergies. And it is the totality of these factors that makes the combination of Perrigo and HRA strategically and financially compelling. It's literally a one-of-a-kind opportunity to simultaneously enhance our financial profile, while driving even greater value for consumers, shareholders and the communities in which we work and live."
"I'm incredibly proud of the hard work of the HRA team, who have helped establish the company as a world-class organization – one positioned to embark on the next chapter of its journey as part of the Perrigo family," said David Wright, CEO, HRA. "Perrigo is the ideal partner to continue growing these brands across the globe and into attractive adjacent categories, as we build on Perrigo's platform and sizable product portfolio. We are excited about the opportunity to join the Perrigo team and with a shared vision and principles, deliver on the tremendous value opportunity of the combined business. As one of the world's leading self-care companies, Perrigo is uniquely positioned to advance these brands for years to come."
Strategic Highlights
The addition of HRA would strengthen Perrigo's OTC self-care offerings and expand its portfolio with highly recognizable consumer brands in their respective categories, including:
Compeed® – a well-known and trusted global OTC brand with leading market share that offers a wide variety of high-quality innovative solutions for preventing and treating blisters, bunions, calluses, corns and cracked heels, as well as its recent successful entry into cold sores as part of its strategy to expand into adjacencies including wound care;
ellaOne® – a women's health OTC emergency contraception brand with leading market share, that is available without a prescription in 59 countries;
Mederma® – the leading U.S. OTC scar care brand with high-quality solutions for reducing the appearance of scars, stretch marks and cold sores.
Separately, approximately 15% of HRA's net sales are derived from a rare disease portfolio of three leading prescription products.
HRA would also bring expertise and a successful track record in leading the switch of prescription-to-OTC women's health products, evidenced by ellaOne® emergency contraception achieving OTC status in 59 countries. Of note, the HRA team recently received approval and launched Hana®, a once-daily OTC oral contraceptive in the U.K. This represents the first OTC approval of a daily oral contraceptive in the U.K.
This transaction would bolster Perrigo's footprint in its European markets while adding scale to its operations in key underpenetrated European markets, providing significant opportunities for additional growth.
Financial Highlights
The transaction would enable Perrigo to deliver substantial value by improving its financial profile, including growth, margins, earnings and cash flow. It would also advance Perrigo's long-term goal to align its growth profile at the high-end of the world's top-tier consumer packaged goods companies.
HRA's net sales growth is expected to be in the mid-teen percentage range, with an adjusted operating margin near 30%range.
Perrigo would plan to save more than €30 million annually by 2023 from unlocking meaningful operational synergies from this transaction. Perrigo would use its existing global infrastructure to achieve selling efficiencies, streamline logistical efforts and reduce overlapping fixed costs. These synergies, along with HRA's strong market position and attractive financial profile, are anticipated to add approximately €400 million in net sales and $1.00 in adjusted EPS in FY 2023.
After thorough consideration of capital allocation alternatives, Perrigo believes this acquisition to be the most compelling use of its capital based on the return on investment, internal rate of return and net sales growth, margin and earnings accretion compared to other alternatives.
Transaction Terms
Perrigo has signed a binding offer to acquire HRA in a cash transaction valued at €1.8 billion, or approximately $2.1 billion, on a cash-free, debt-free basis. The agreement between Perrigo and the selling shareholders would be finalized following the information and consultation process with HRA's Works Council in France then enabling the applicable selling shareholders to execute a put option granted by Perrigo. The proposed final transaction would close by the end of the first half of 2022, subject to the satisfaction of customary closing conditions, including regulatory approvals.
Perrigo would pay the purchase price using cash on hand at closing. In addition, Perrigo has full capacity available under its current credit facility and depending on market conditions, may also consider new debt financing. The closing of the acquisition would not be subject to a financing condition.
Loading......