Want to work on your immunity with the help of natural ingredients? There are plenty of choices that will help you boost your overall health easily as per your preferences and comfort level. If you trust the immunity-boosting and antiseptic properties of turmeric, you can go for turmeric-based immunity boosters available online. These turmeric immunity boosters include turmeric milk, turmeric tablets and capsules, turmeric drops, effervescent tablets and more to help you have the immunity booster conveniently.
Here is a list of some of the most popular choices in turmeric immunity boosters that will help you improve your overall health. Have a look at these trusted options and shop as per your preferences and body requirements.
Congratulations!
You have successfully cast your vote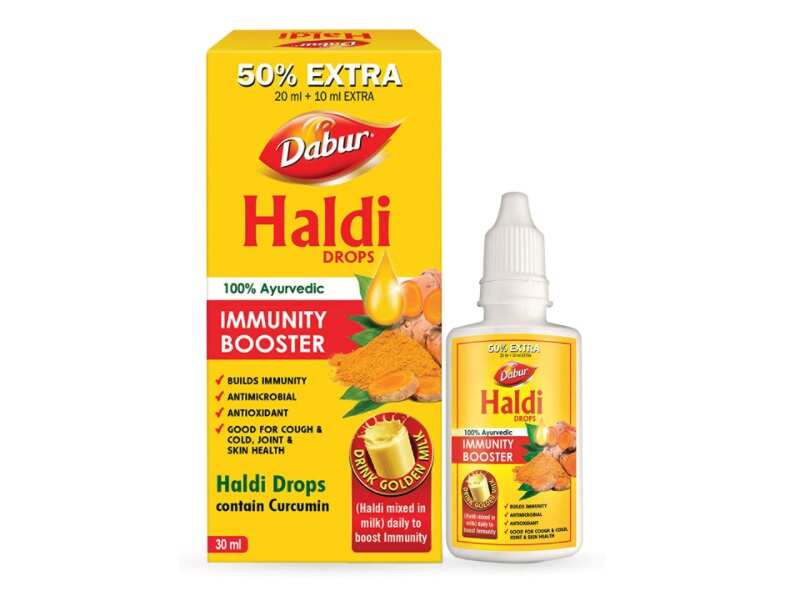 Dabur has been a popular name in India in the market of healthcare products. If you prefer having turmeric water, milk or tea at home, you can take the help of these turmeric drops by the brand to give a boost to your immune system. These drops are also good for cold, cough, joint health, skin and more to offer you plenty of benefits easily.

These drops are known for their antimicrobial properties and can even support healthy digestion by fighting inflammation. Just make sure that you consume these drops as directed on the packaging.

If you can conveniently take capsules as immunity boosters, this pack of turmeric capsules can be a good option to consider. Besides boosting your immunity, these capsules will even improve joint health and eliminate joint pain to an extent. Regular consumption of these turmeric capsules will even improve your digestion and fight skin allergies.

These capsules are meant for adults and have to be consumed once or twice a day as directed by your physician.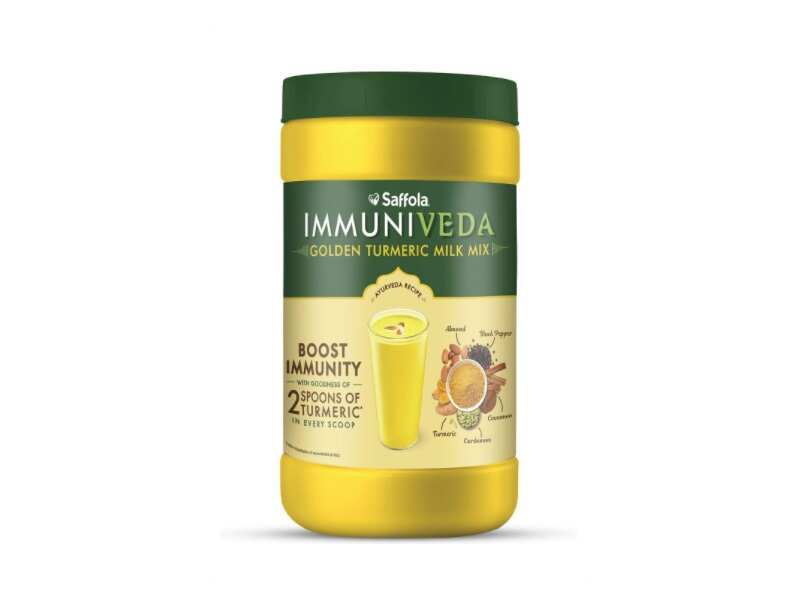 If you prefer taking turmeric milk, you can go for this pack of milk mix to work on your immune system. This mix is made from a blend of turmeric powder, turmeric extracts, cardamom, black pepper, cinnamon, almonds and more to offer a spicy flavour in combination with plenty of health benefits.

You can add 1-2 spoons of this turmeric immunity booster to a glass of warm milk and stir well to prepare turmeric milk in no time. Just make sure that you close the lid of the jar properly to avoid contamination.

You must be aware of the health benefits of honey. If you want to combine these health benefits with turmeric, this turmeric honey can be a good option to buy online for your overall health and immunity. This honey is even great for your skin and digestive health to help you get a better skin texture easily.

You can even mix a spoon of this honey in a glass of lukewarm water and consume it every morning to eliminate the risk of cold and cough.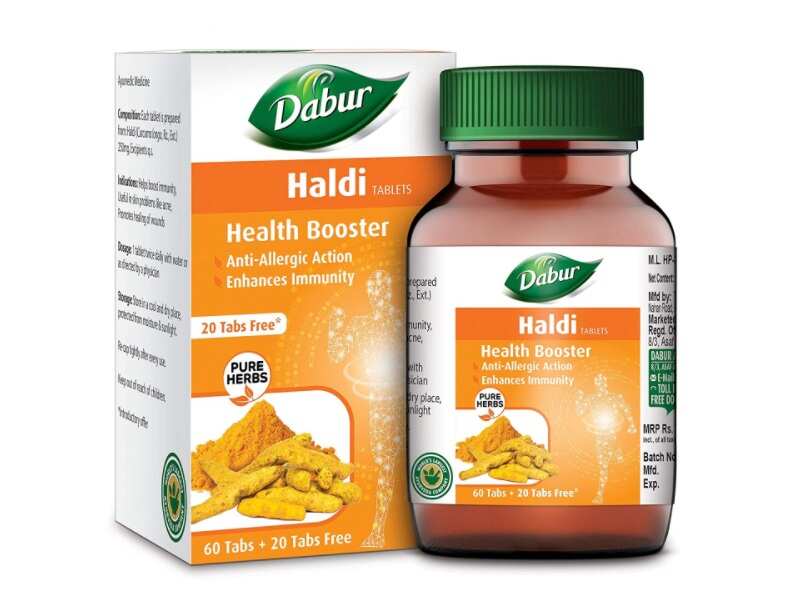 If you are comfortable with taking tablets for your immunity, this pack of turmeric tablets can be another good option in turmeric immunity boosters. These tablets are also known for their anti-allergic properties to help you feel better easily. Regular consumption of these tablets can even reduce joint pain, swelling and inflammation to help you feel better easily.

Just check the dosage of these tablets with your physician to take immunity boosters in the right quantity.

If you want to go for a pack of turmeric tea for your immunity, here is a good option that you can pick. This caffeine-free tea is made from a combination of the extracts of turmeric and ginger to easily please your tastebuds and offer you plenty of health benefits. Since this tea is easy to prepare, you can easily replace your regular cup of tea with this healthy variant.

The steeping time for this tea is around 2 minutes. Avoid over brewing as your tea might get bitter.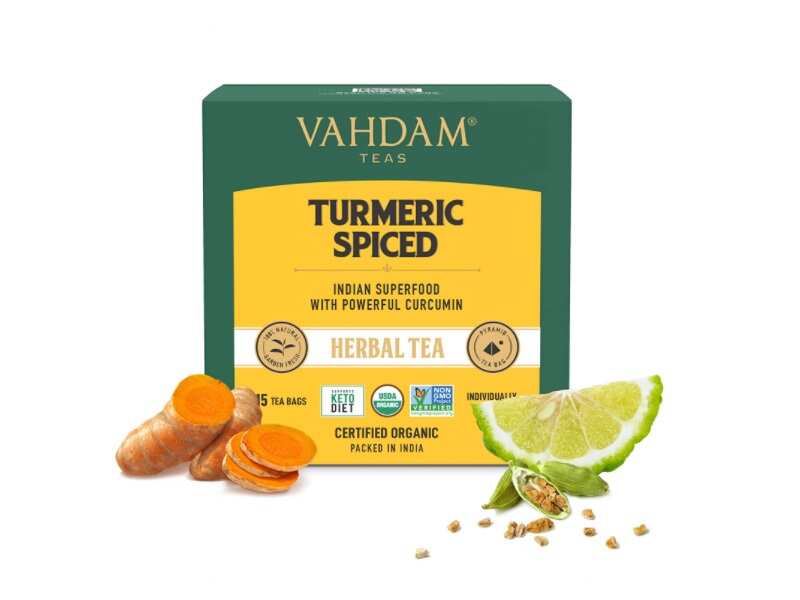 For tea lovers, this pack of spiced turmeric tea can be a great option in immunity boosters to buy online. This spiced turmeric tea is available with the goodness of cinnamon, clove, black pepper and more to enhance the nutritional value of your cup of turmeric tea. The steeping time for this tea is usually around 3-5 minutes. However, you can adjust this time as per your flavour preferences.

Regular consumption of this tea can even keep a check on your blood pressure levels, digestive health, cholesterol levels, diabetes and more.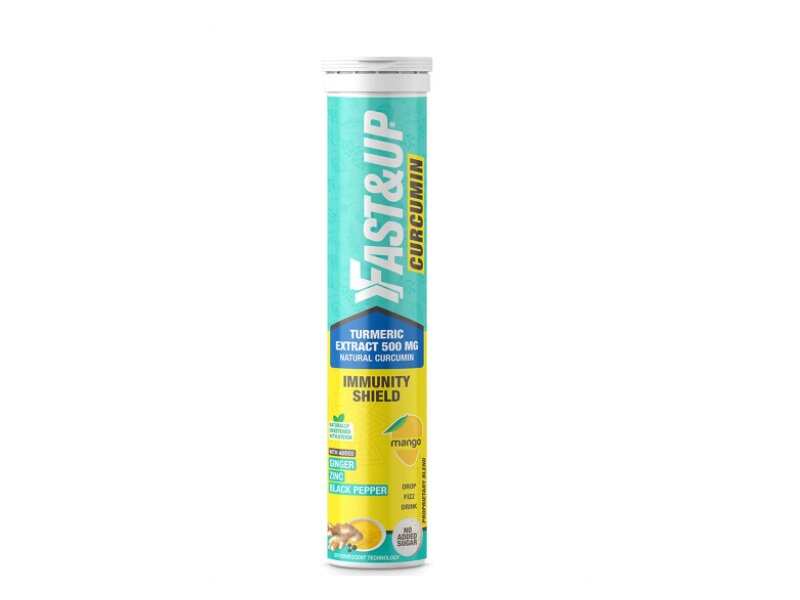 If you want to take the help of effervescent tablets to boost your immunity, here is a good option that you can consider. These tablets are made from a mix of the extracts of turmeric, lemon, black pepper and ginger to detoxify your body and make your immune system stronger.

You just need to drop a tablet in a glass of water and wait for it to dissolve. Your turmeric immunity booster will be ready in no time. Since it is available in a delicious mango flavour, you will not have any difficulty in consuming a herbal immunity booster.

Look for other trusted choices in turmeric immunity boosters here.

DISCLAIMER: The Times of India's journalists were not involved in the production of this article.

Loading......